In this digital age, it is absolutely essential for your business to have an online presence.
However to be successful online, you need more than just the presence.
You need to have a system in place that will enable you attract potential clients, collate their contact information, set up a follow up system, and convert those potential customers to paying customers.
I'd like to introduce you to a  system which is a 5 – step framework or Funnel, that allows you focus on customers who will be willing to buy from you.
Lets go through each of these steps and see how you can apply it in your business.
STEP ONE: BE VISIBLE ONLINE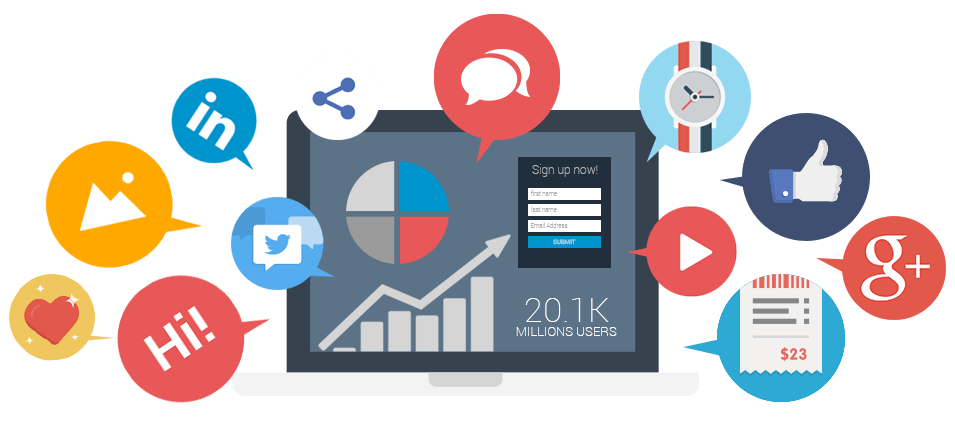 An online presence gives your business credibility.
It allows people confirm that your business exist, and your online interactions with other customers gives them a peek at the customer service and quality of service you provide.
How do you determine which platform to be visible on?
Social Media: Choose the platform your target audience is on. You don't have to be everywhere.
Test, and then choose one or two social channels that work best for you and your business.
Website : Businesses that need to share a lot of information about their business, products or services and have the means to do so should have a website.  
Having one allows you to establish your brand online, share important information, capture leads with forms etc. People want to learn more information about a business before they commit to it, and a website is generally the best way to do that.
E-commerce If you sell handmade goods or manufactured products, partnering with a third-party e-commerce service like Konga or Jumia might be the right way to put your business online.
They have traffic(potential buyers) coming to their site already and it makes it cheaper for you to attract buyers on a consistent basis.
Google My Business If your business has a physical store or office where customers can interact with you, you should definitely make sure you have a Google My Business listing. This listing will help you show up on the first page when people conduct their online searches.
You can display all of your business information – name, phone number, address, description, hours – and acquire reviews on your business to show other potential customers how awesome your business is.
Here are just a few of the many reasons why your business needs to establish its online presence:
Make it Easier for Potential Customers Come to You
Today, if someone wants more information about a company, they're most likely to do their research online.
Having an online presence will give you a competitive edge.
Make it Easier to Showcase Your Products and Services
The Internet gives businesses an effective platform for showcasing what they have to offer.
Your business can be found even if it is outside of business hours!
An online presence is an extension of your brand that never sleeps.  
3. Make it Easier to Build Relationships with Customers and Potential Customers
Social media is all about building relationships, and giving your brand a voice – it makes your company more "human" and relatable.
Customers and potential customers can interact with your brand on a more personal level.
Make it Easier to Market Your Brand
Websites and social media platforms are excellent marketing tools.
They are also some of the most cost effective methods of sending out information to thousands of people.
Online marketing is extremely important for all businesses because it has a huge influence on the way consumers make purchasing decisions.
Using the internet for marketing purposes allows you to overcome distance barriers.
Now that you are online, what next?
You need to attract potential clients to your online profile or space. Here's how to market  your brand effectively.
STEP TWO: ATTRACT LEADS (POTENTIAL CUSTOMERS)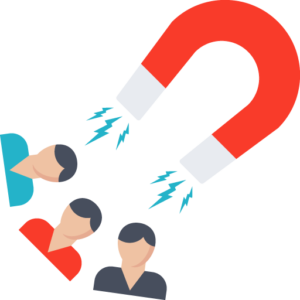 This stage is to attract customers to your online space or platform (Website, social media, e-commerce).
The leads would already be qualified by the type of content used to draw them in, giving you the highest possible chance of converting them into customers.
Here are the inbound marketing channels we recommend:
SEO (Search Engine Optimization)
Content Marketing/Blogging
Highly targeted Advertising campaigns (Google AdWords and Display Advertising, Facebook and Instagram)
Next, you need to convert the prospects into leads.
A Lead is a prospect that has shown interest in your product or service by contacting you, or signing up for your newsletter or downloading an offer.
The most effective way to convert a lead to a prospect is by offering something high value in return for an email address or phone number. This offer is called a lead magnet.
Here is an example of email subscription magnets that offer great value: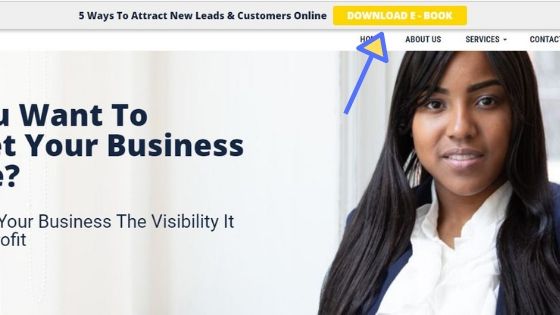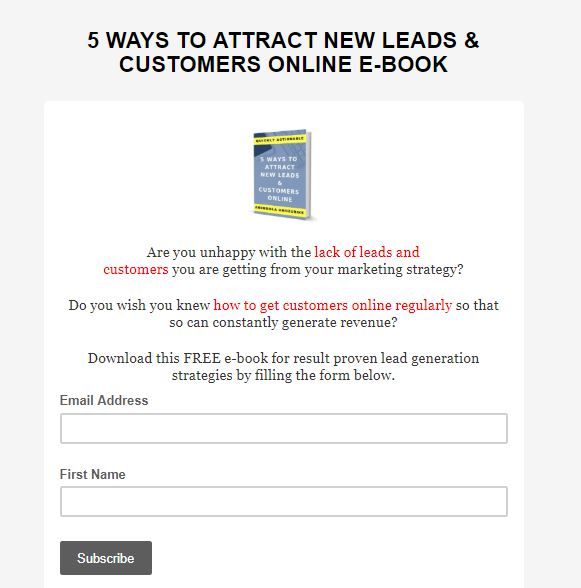 Hey wait, some of your clients are not on email, right? So, what is to be done?
We ask for their mobile number.
If they are on social media, we request that they follow you by running a social media campaign.
The objective is to get their contact details which would enable you retarget or re-market those that indicate interest in the product or service.
STEP FOUR: REACH OUT TO LEADS
When a customer signs up to your lead magnet listing, they're giving you permission to contact them – so we make it count by choosing effective messaging that drives them closer to buying from you.
There are various channels to choose from
∗  SMS marketing; This channel gets a 98% open rate.
So, if you have an important message to pass across —say about a sale, or any other information you deem important to your customer base, SMS channels should be considered if you want it heard by the largest number of people.
∗  Telesales it allows you to give quick responses regarding their questions and needs about the products or services, instead of waiting around for the reply to an email.
∗   Automated email marketing: This is a fast, flexible and cost-effective way of reaching new customers and retaining existing customers.
Email marketing can allow you to create targeted and personalized messages which will help you to build meaningful relationships with your customers
STEP FIVE: RE-TARGET THE LEADS
It is important to note that your business may not be a perfect fit for every lead, so it is ok for some not to sign up. In this stage, we reach out to capture lost leads.
Here the prospects are retargeted via ads, email or SMS.
If you'd like more leads and customers, fill the form below to get a DISCOVERY CALL
When building your online marketing strategy, it's imperative that all the bases are covered. Failure to do this could significantly limit your results.
Here at Bellavi Media, our experts can take care of everything from web design, lead magnet creation, traffic generation through paid advertising on social media and search engines and email marketing.
Choose us for a professional service that will increase your returns in your bottomline.
Get in touch with us today!